Aqua Planet
Things To Do :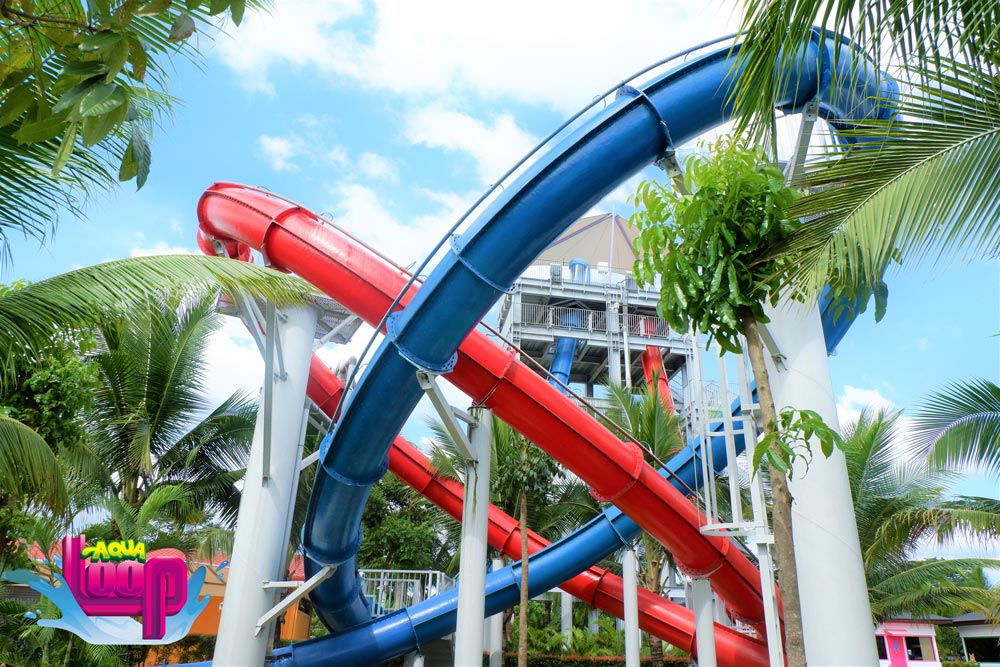 Aqua Loop
Behold, the most extreme ride there is in this planet, the Aqua Loop! Be ready for a jaw- dropping 100-meter free-fall into a heart-stopping 360-degree-loop as the launch flap opens below your feet allowing you to slide down in a standing position.
Boogie Bay
Get your boards ready for a 1500 square meter deep wave pool for more adventurous swimmers that want to beat the current with its 9-ft depth that is sure to add up to the excitement the wave pool brings!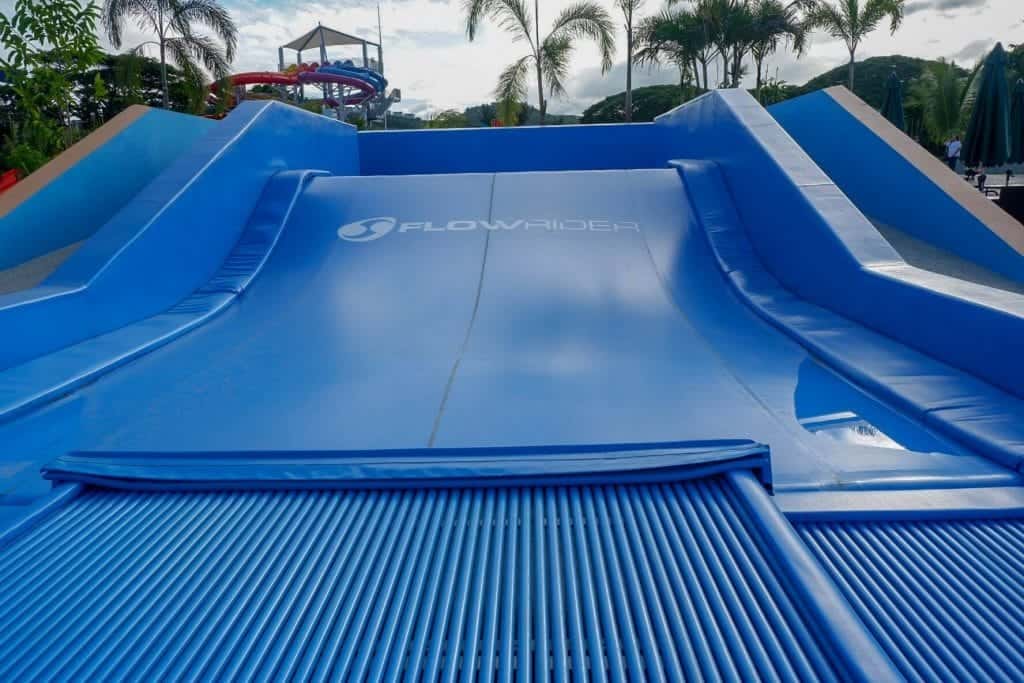 Flow Rider
The waves are calling! Ride through a simulated high thrill surfing attraction that is designed to allow riders to experience a surfing wave at a controlled environment. It operates through high volume pumps generating a continuous sheet of flowing water.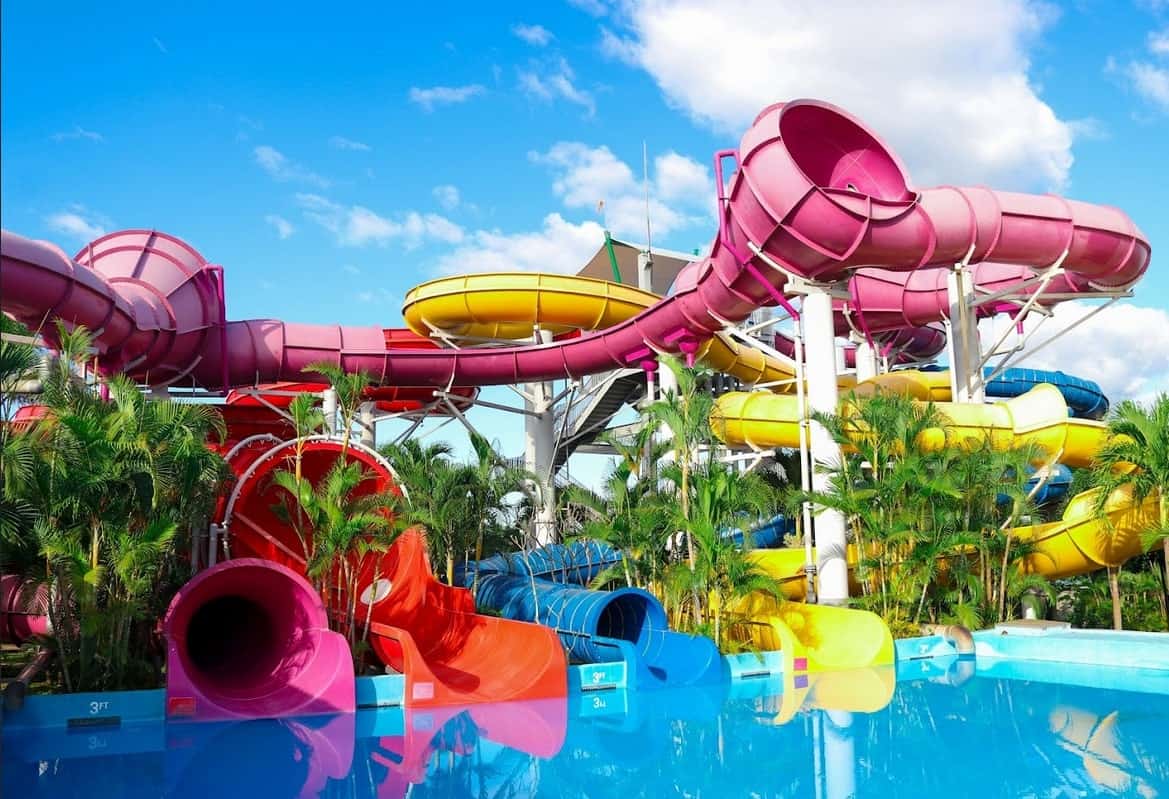 Hurricane
Wanna know if you can take it on the next level? This attraction is a more extreme version of the Spiral Slides. The four spacious Hurricane slides will give you the best ride of your life! Ride on twists and bends that can either be a slow or a fast course that can be enjoyed on a double raft!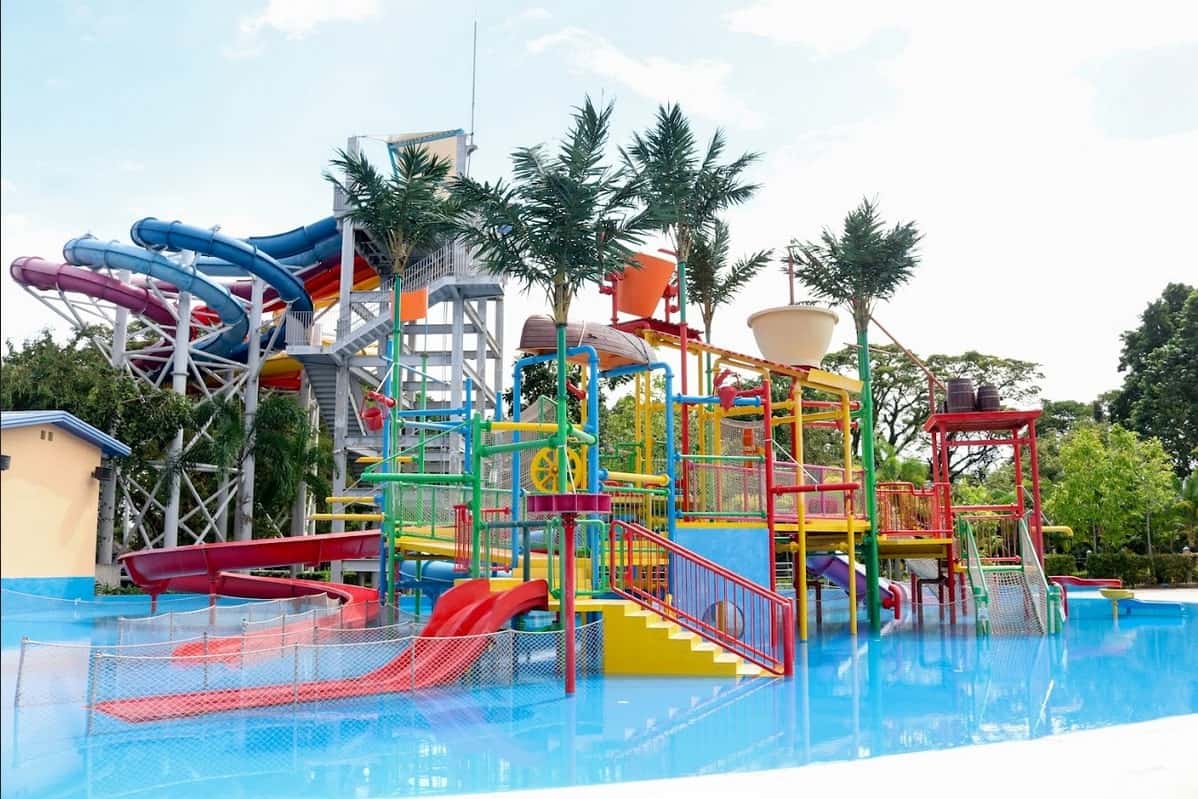 Orc Lagoon
Water play made extremely fun for kids as they enjoy curved, spiral and juxtaposed slides with an exciting array of sprinklers namely the fig, small turtles, sunny flowers, colorful mushrooms, morning glory and even a friendly alligator. You also may be just as lucky to see the mermaid!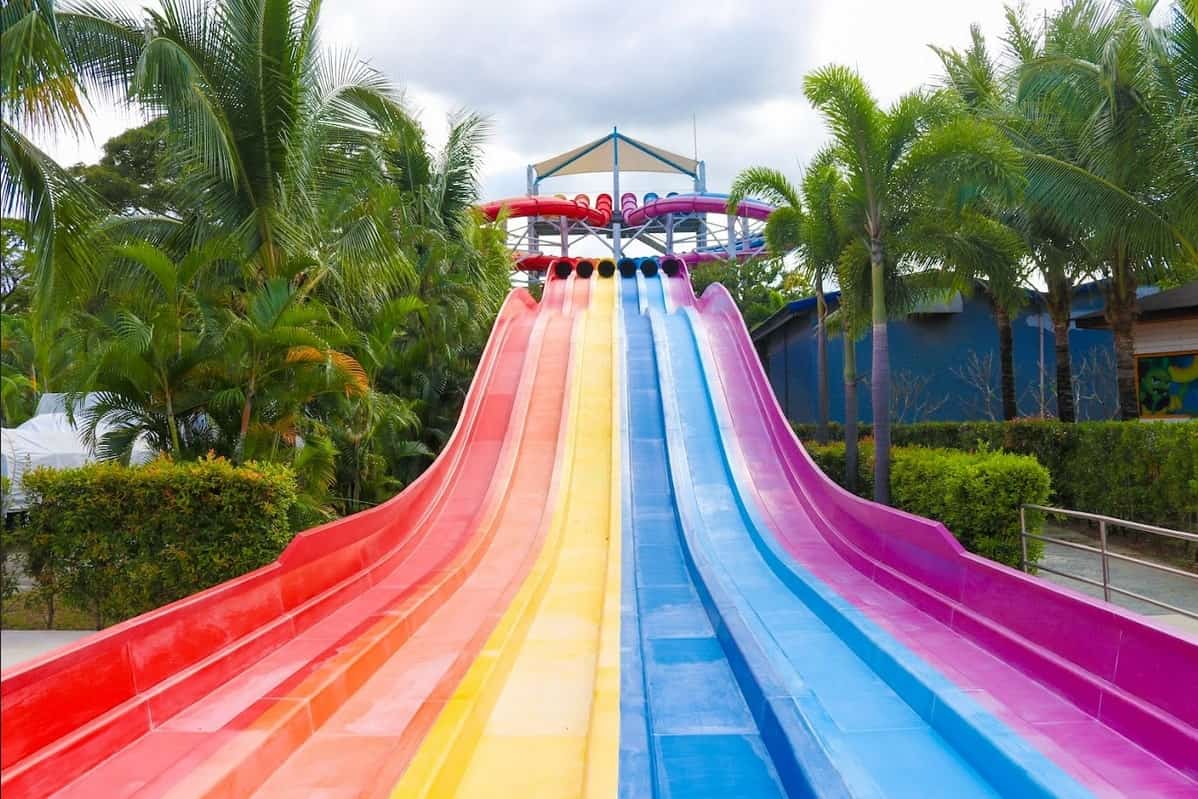 Octopus Racers
Race your way head first through six side by side race track of colorful and vibrant slides beginning with an enclosed loop for a much needed healthy competition with your families and friends!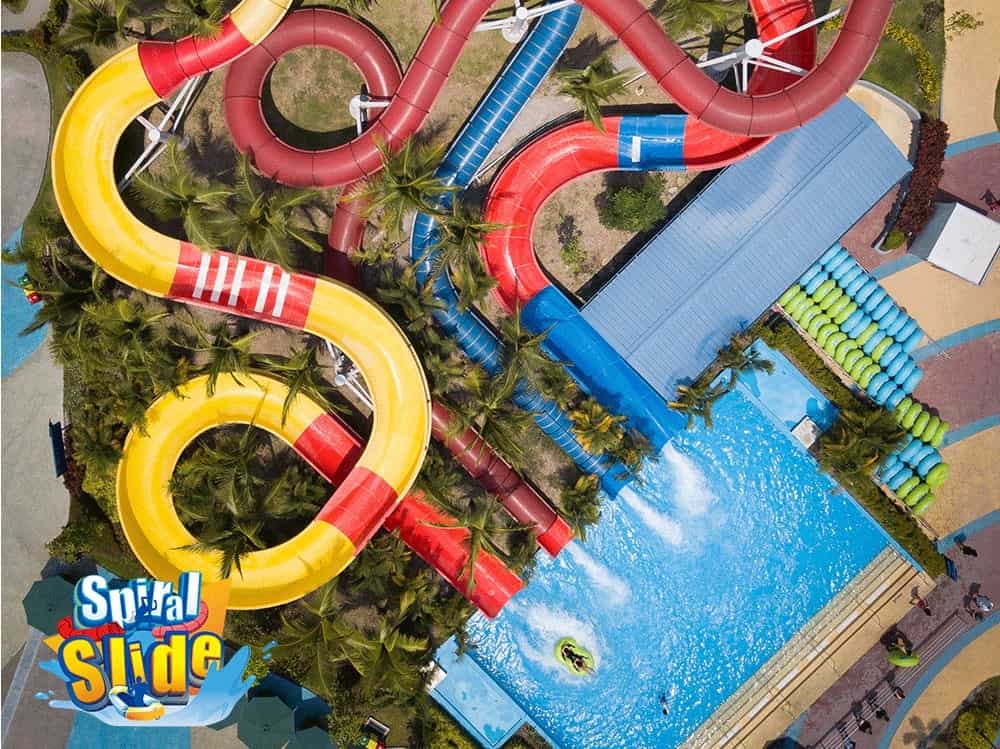 Spiral Slide
It takes two to not just tango, but also water fun! Experience a variety of exciting twists, turns and instantaneous fall with varied loops and speeds with a friend through this 4tube slide attraction that has curve spiral turns and crisscrossing slide combination.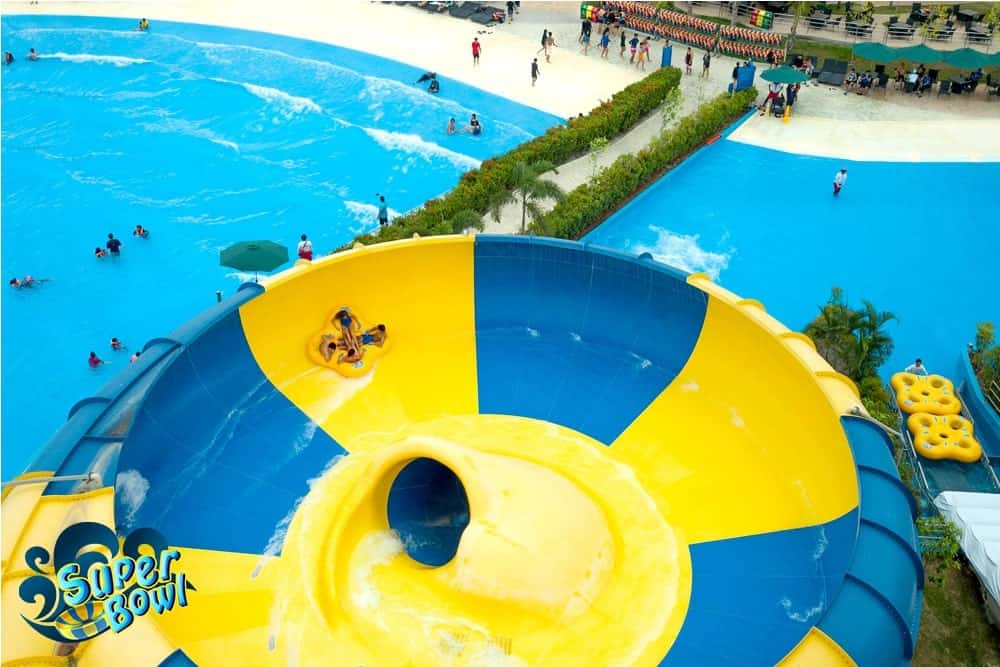 Super Bowl
Plunge into a 3500 sq meter pool that could generate 8-types of gigantic waves situated in front of a 600-inch LED TV to amplify a #wavetasticexperience you'll never forget!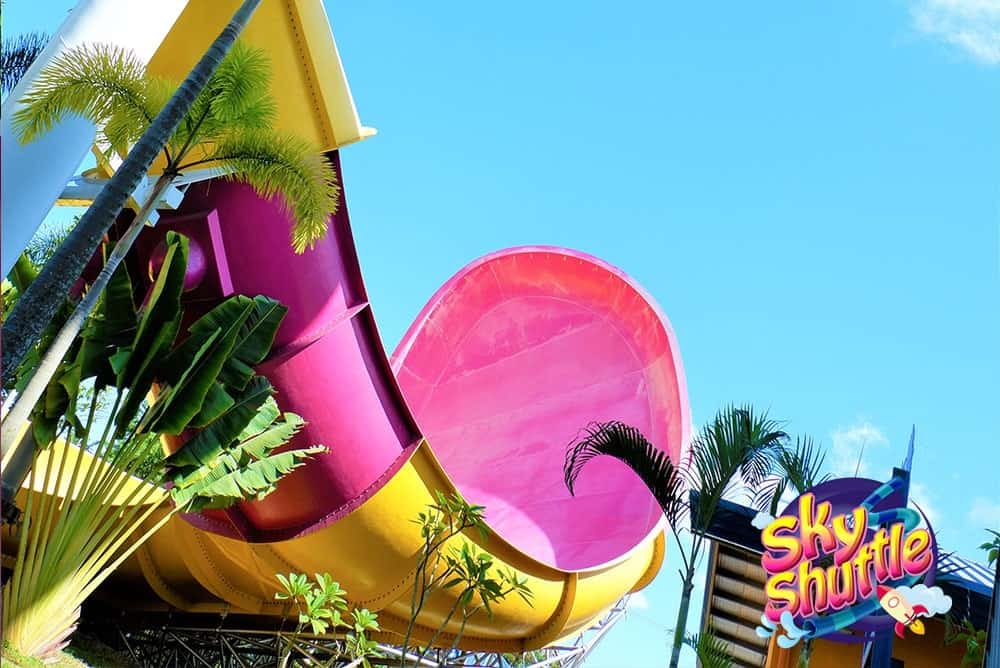 Sky Shuttle
Plunge into a 3500 sq meter pool that could generate 8-types of gigantic waves situated in front of a 600-inch LED TV to amplify a #wavetasticexperience you'll never forget!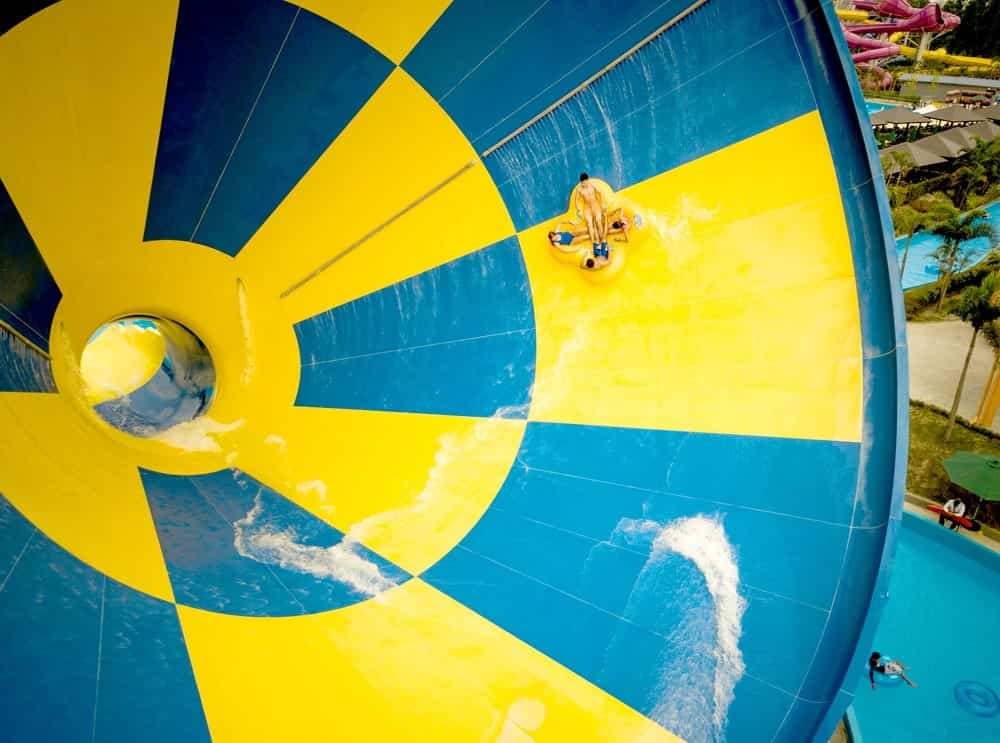 Tornado
Scream through the twists and sudden the 45 degree drop of pure adrenaline with your friends as a gigantic funnel take you to the extremes while giving you the thrill of being inside a huge tornado!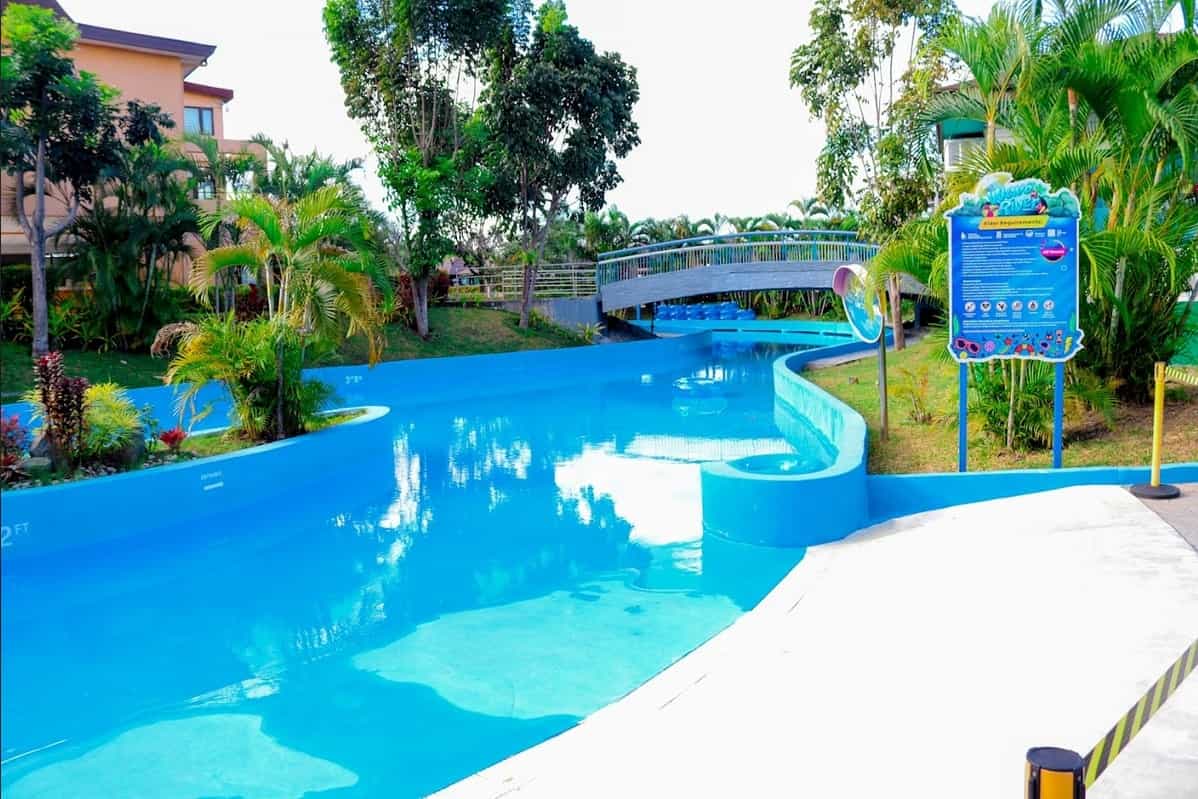 Wave Rider
Cruise through a 412-metre current as it takes you to a relaxing tour around the planet. It is the perfect attraction to see Aqua Planet as a whole as it sweeps you around on a single raft. Lazy River, out... Wave River, in!
About Aqua Planet
Aqua Planet is a large water park in Clark Freeport Zone, Pampanga, Philippines. It has over 38 slides and attractions for all ages, including a wave pool, lazy river, and a variety of body slides. Aqua Planet is a great place to cool off on a hot day, and it is also a great place to have fun with family and friends.
Aqua Planet is a thrilling water park in the Philippines. It boasts exciting water attractions for all ages. With its extensive range of rides and slides, Aqua Planet guarantees a fun-filled experience.
The park features various sections, each offering unique aquatic adventures. From gentle wave pools to adrenaline-pumping water slides, there's something for everyone. Children can splash around in the shallow pools and enjoy interactive play areas. For those seeking more excitement, Aqua Planet has towering slides that will leave you breathless.
The park's lazy river allows visitors to relax and float along the gentle current. With lifeguards stationed throughout the park, safety is a top priority.
Aqua Planet ensures a worry-free environment for families and friends. Amenities like changing rooms and lockers are available for convenience.
When hunger strikes, numerous food outlets offer a variety of delicious treats. Visitors can find shaded areas to rest and rejuvenate between rides. Aqua Planet also provides additional attractions like arcades and mini-golf. Transitioning to the next activity is seamless with these added options. Whether you're seeking thrills or a leisurely day out, Aqua Planet has it all.
The vibrant atmosphere and friendly staff create a welcoming ambiance. The park is well-maintained, ensuring cleanliness and hygiene. The tropical surroundings further enhance the overall experience. Aqua Planet's location allows visitors to enjoy the pleasant weather while staying cool in the water. Families can create lasting memories as they bond over shared adventures. Friends can challenge each other on the exhilarating slides.
Aqua Planet offers an escape from the hustle and bustle of daily life. It is a haven of water-based entertainment. Every visit to Aqua Planet is an opportunity for pure enjoyment. So, grab your swimsuit and dive into a day of endless fun at Aqua Planet.