Fontana Leisure Parks & Casino
Things To Do :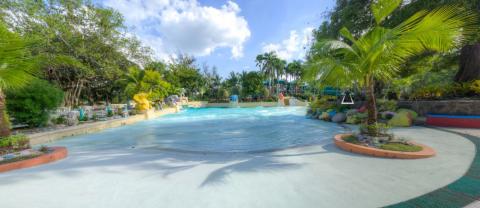 Wave Pool
Is one of the major attraction inside Fontana Water Park. A world-class Wave Pool that can electronically produce 6 kinds of waves up to 3ft tall! Relax and enjoy in the shallow area or hit the waves every 30 minutes.
PHP 475.00/person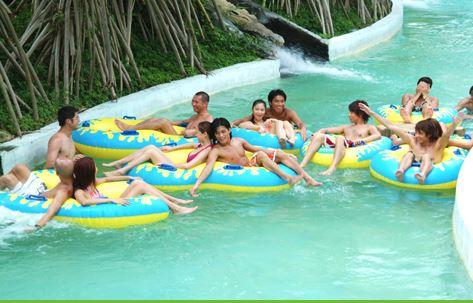 Lazy Rive
Feel and experience where you can enjoy swimming with your family and friends in Lazy River, a 500 meters long pool complete with current and a fallen log with showers. Kids of all ages can have fun while enjoying the long, relaxing trip of the Lazy River.
PHP 475.00/person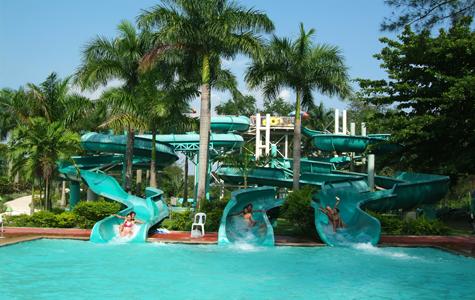 Three Giant Aqua Thrill Slides
Get thrilled and feel the excitement at the Thriee Giant Agua Thrill Slides! It features body slide w/ cover, body slides full open and slide with inflatable tube.
PHP 475.00/person
Pirate Ship
Fill your heart with joy as you play and have fun with your kids at the Pirate Ship pool! It features 6 Aqua thrill kiddie slides and a bucanner water.
PHP 475.00/person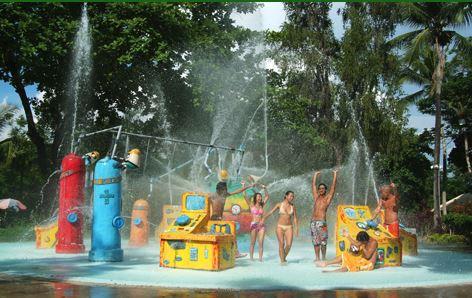 Water Factory
Showers of fun awaits you at the Mad Scientist Water Factory! Cools and refreshes your body all throughout the day.
PHP 475.00/person
Hot Spring and Lagoon Pool
Guests can fish in the man-made lagoon surrounded by age-old trees. Boats also available for pleasure... The lagoon leads to a swimming pool with Jacuzzi and a pool bar and the newest attraction Fontana Hot Spring...
PHP 200.00/person
About Fontana Leisure Parks & Casino
Take a moonlit dance and escape for a long weekend. It may be short and sweet, but it's just the thing that gives you an instant lift.
This vacation retreat takes full advantage of expansive Arayat mountain view, a lush environment, gardens, path walks, and state-of-the-art water theme park. The villas in Fontana are about as close as you can get to having a vacation in an enchanted garden. A long tree-rimmed drive directs you to the resort's entrance where a fountain greets visitors with a warm, soulful welcome! Then you'll see our well-appointed villas which go beyond most modern vacation homes. Our villas are so well integrated in their surroundings -- trellised yellow bells serve as canopy to the villa's entrance, while individual patios open to manicured lawns where children can play and frolic.
Enjoy the luxury of two or three bedroom villas within the expanse of Fontana Hot Spring Leisure Park's 302 hectare property. Complete with amenities, such as central air conditioning, kitchen and dining, tastefully designed interiors – bedrooms and living rooms, bathrooms and a servant's quarter, each Villa has been molded into a living, beautiful structure – a home that reflects the resort's world-class standards