Moonbay Marina Water Park
Things To Do :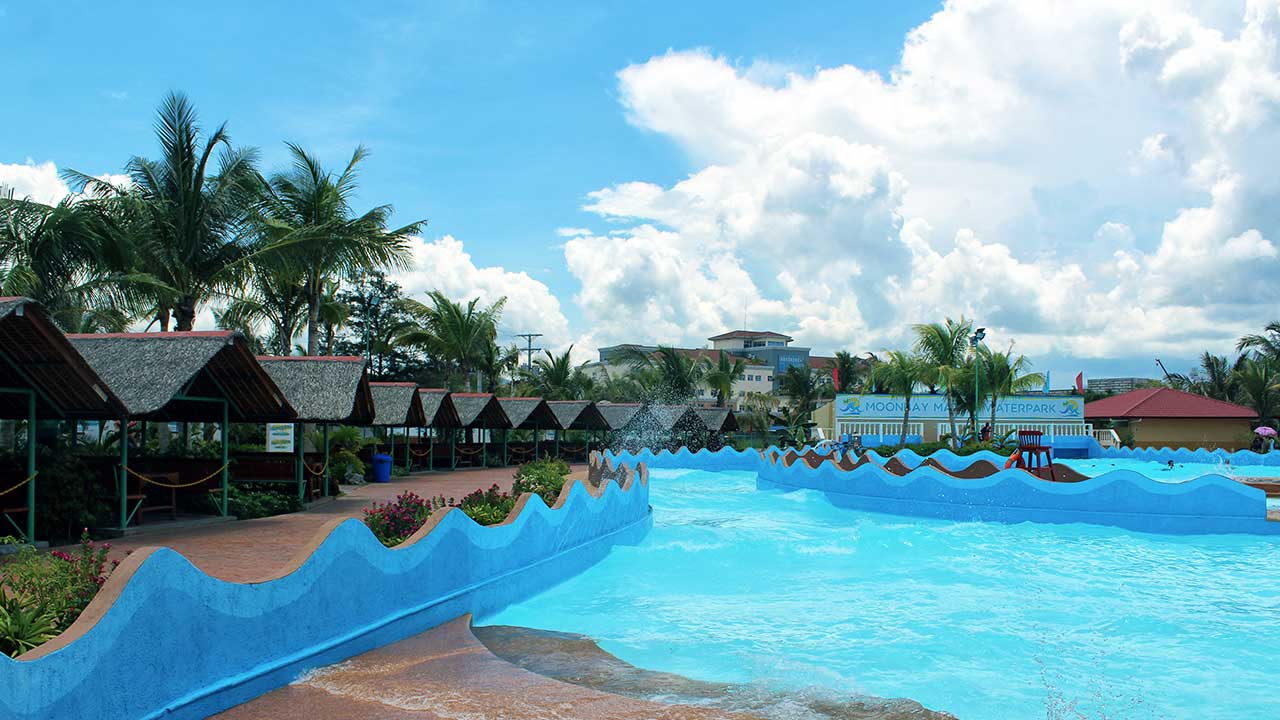 Moonbay Marina Waterpark Family Treats
Whole day admission for 10 + Whole day use of 1 big cabana
Weekdays PHP 4,450 / Weekends PHP 5,500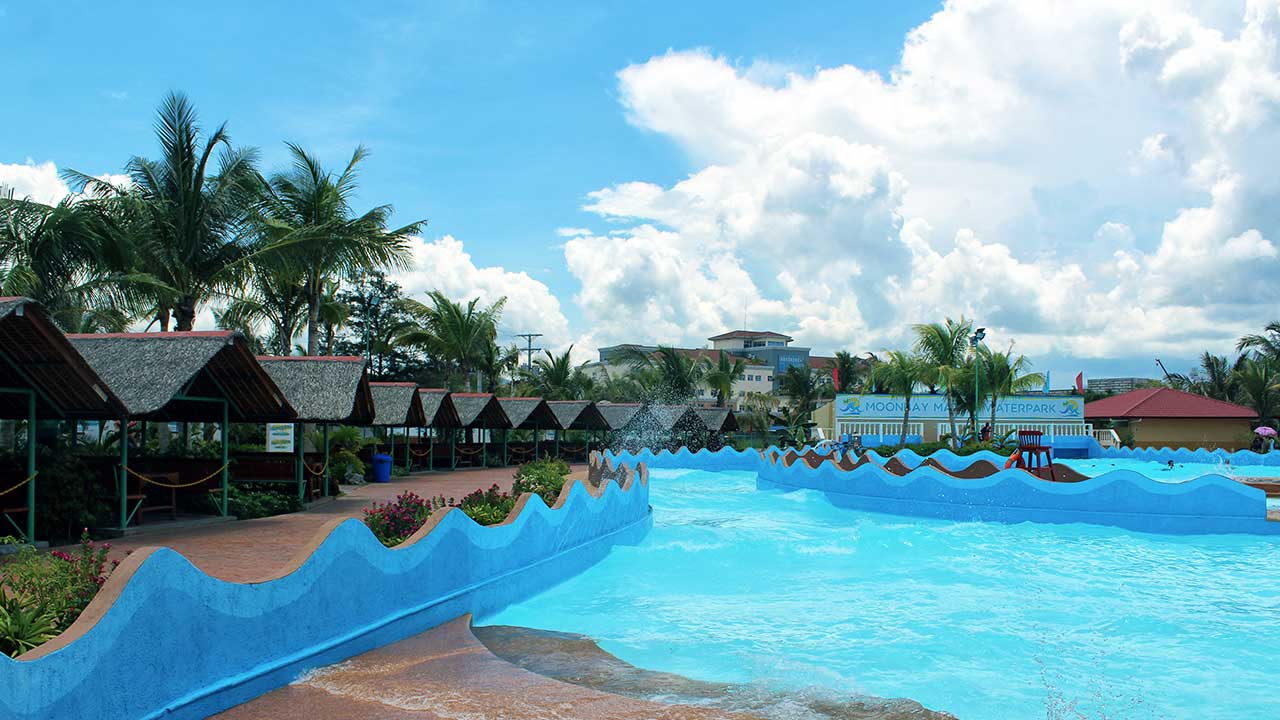 Moonbay Marina Waterpark Weekday Rates
Tuesday - Thursday
Adults PHP 375/person / Kids PHP 350 /person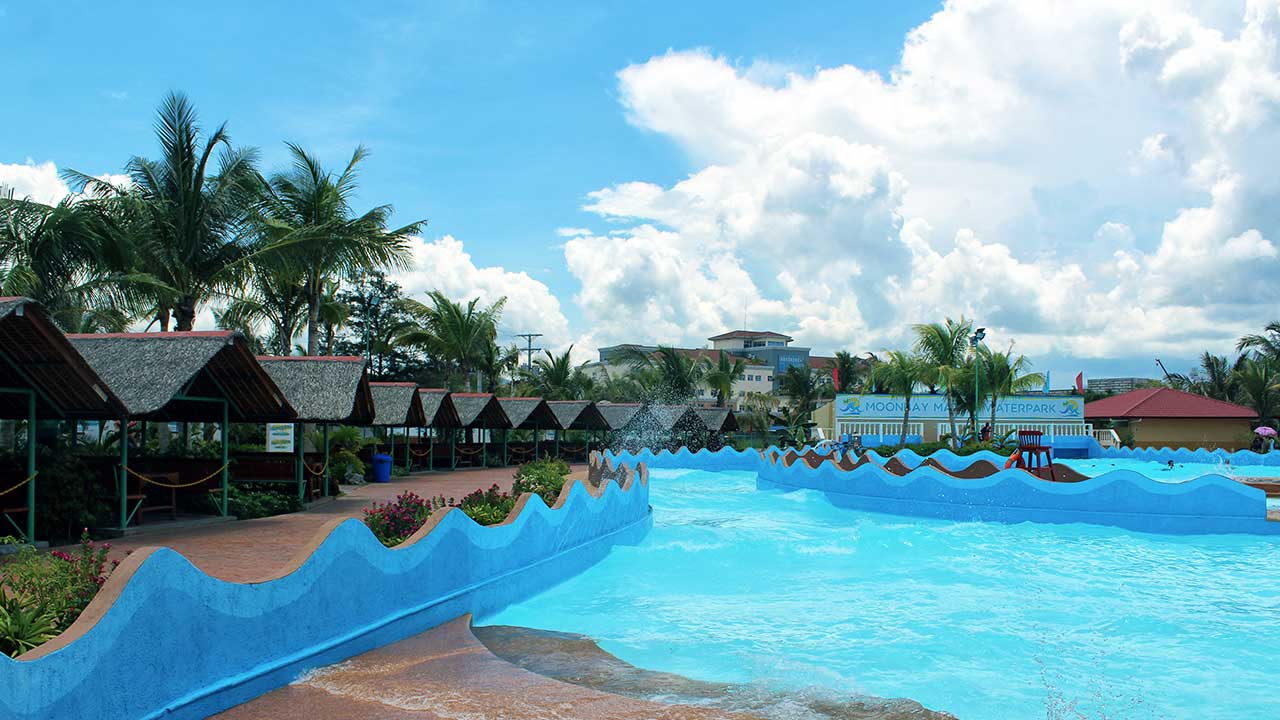 Moonbay Marina Waterpark Weekend Ratess
Friday - Sunday - Holidays
Adults PHP 500/person / Kids PHP 425/person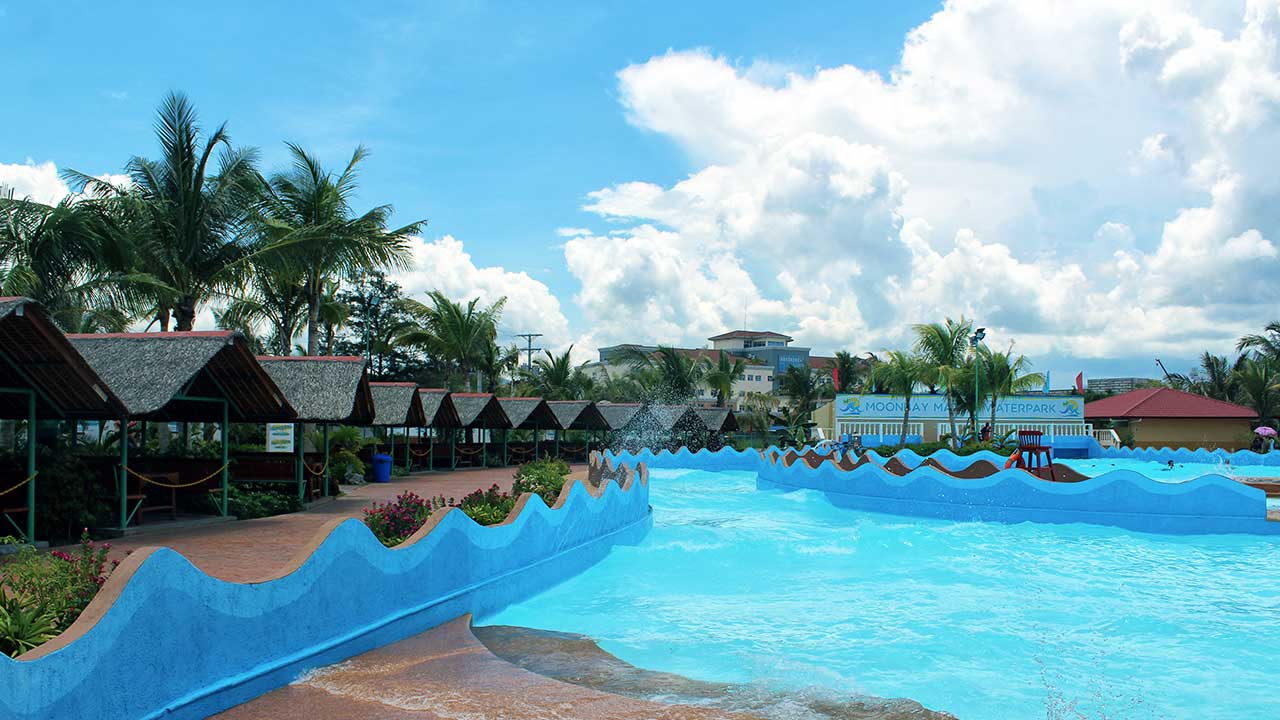 Moonbay Marina Waterpark BFF's Package
Whole day admission for 6 + boodle fight meal good for 6
Weekdays PHP 3,000 / Weekends PHP 3,700
About Moonbay Marina Water Park
Moonbay Marina Water Park is a stunning destination nestled by the sparkling shores of a pristine bay. With its vibrant atmosphere and breathtaking views, it captivates visitors from all walks of life. This water park offers a plethora of exhilarating attractions that guarantee a fun-filled day for everyone.
As you enter Moonbay Marina Water Park, you'll be greeted by a refreshing wave of excitement. The park boasts a variety of thrilling water slides that cater to both the adventurous and the faint of heart. From towering slides that twist and turn to gentle slopes for the little ones, there's something for everyone to enjoy.
Transitioning from one attraction to another is a breeze at Moonbay Marina Water Park. A lazy river meanders through the park, allowing visitors to relax and soak up the sun as they float along its gentle currents. If you're looking for a bit more action, head over to the wave pool, where you can ride the waves and experience the thrill of the ocean right in the heart of the park.
For those seeking a more serene experience, Moonbay Marina Water Park offers tranquil lagoons and serene pools. Take a dip in the crystal-clear waters and let the worries of the world drift away. The calm ambiance and picturesque surroundings make it the perfect spot to unwind and rejuvenate.
Hungry after all the excitement? Don't worry, Moonbay Marina Water Park has got you covered. A range of food stalls and snack bars are scattered throughout the park, offering a delicious selection of refreshments to satisfy your cravings. From mouthwatering burgers and hotdogs to icy treats and refreshing beverages, there's something to please every palate.
Safety is a top priority at Moonbay Marina Water Park. Trained lifeguards are stationed at each attraction to ensure the well-being of all visitors. Additionally, the park is equipped with modern facilities, including clean restrooms and convenient changing areas, to enhance the overall experience for guests.
Whether you're planning a family outing, a day of relaxation with friends, or a romantic getaway, Moonbay Marina Water Park is the perfect destination. Its enchanting ambiance, exciting attractions, and serene surroundings create an unforgettable experience for visitors of all ages. So, pack your swimsuit and get ready for a splashing good time at Moonbay Marina Water Park!