Paradise Ranch
Things To Do :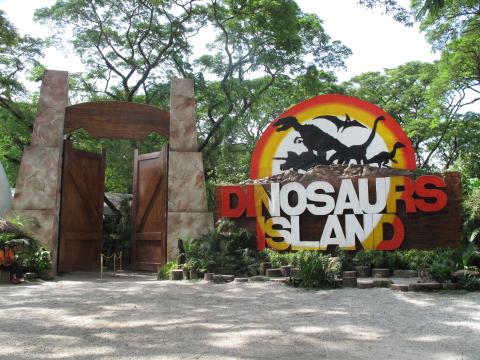 Dinosaurs Island
1st in Asia Animatronics Dinosaurs Theme park, With life Size moving Dinosaurs , See how they used to look when they were Ruled our planet, With Fossil Museum, Dino Rides, Dino Nature Trail and lots more to come, Don't miss out
PHP 350.00
About Paradise Ranch
Paradise Ranch is an environmental project design to educate children and the general public on protecting the environment and saving wildlife. Located on the hills of Clark Air Base, Pampanga, On the Boundary of Tarlac Barangy BamBan, with fog and temperature comparable to Tagaytay. A million dollar view of the entire Clark Zone, surrounding cities and towns, overlooking theSacobia River, Mount Pinatubo, Arayat and other mountains and majestic scenery for everybody to enjoy without membership!Each time you visit Paradise Ranch you help us plant a tree and support our "work for program/work for school program" to promote responsibility for the people we serve! Perfect for: Field Trips, Vacations, Retreats, Camping, Team Buildings, Garden Weddings, Birthday Parties, Conference and other events

Paradise Ranch in Clark Pampanga has a clear advocacy for assisting AmerAsians (half Americans and half Asians) to reunite with their long lost mothers or fathers who are US citizens. They get financial support from their organization based in Sacramento California. As part of their advocacies, another objective of the organization is to employ the native Aetas who live in a community surrounding the ranch. They are good workers very much dedicated well-skilled on farming and raising crops. Some AmerAsians speak fluent English language so they are effective on serving as tourist guides for ranch guests. During the holidays, when school is off, Paradise ranch in Pampanga Philippines Boundary Of BamBan Tarlac also extends support to the students wanting to have part time jobs working at the ranch to support their parents and siblings. You will notice a very friendly atmosphere when you stay at the ranch, superb service since the team of workers adheres to the guests' standards. They are very approachable and reliable which will definitely make the guests feel at ease.