Tree Top Adventure
Things To Do :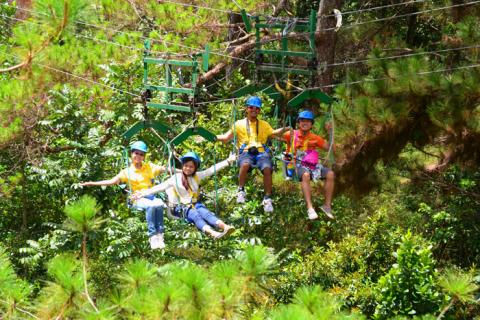 Canopy Ride
Travel through trees 100 feet above the ground using a network of five motorized cable rides, and see nature from an entirely new perspective.
PHP 350.00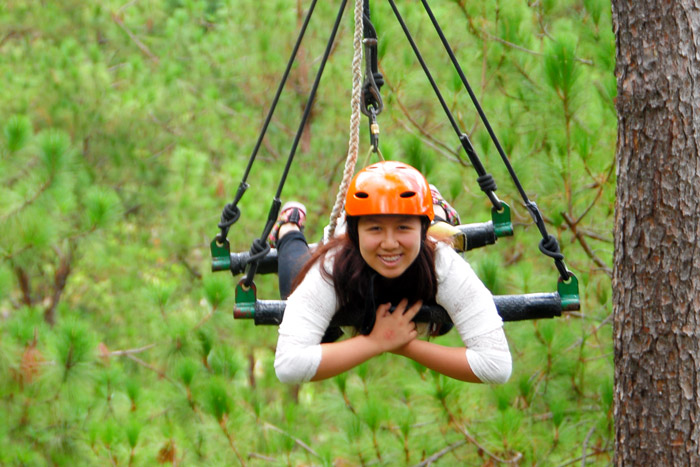 Superman Ride
Take off from a tower to a zip line adventure that can launch you into a superhero flight, face first (alone or with another rider) from an elevation 70 feet high in Subic and 150 feet high over a ravine in Baguio.
PHP 200.00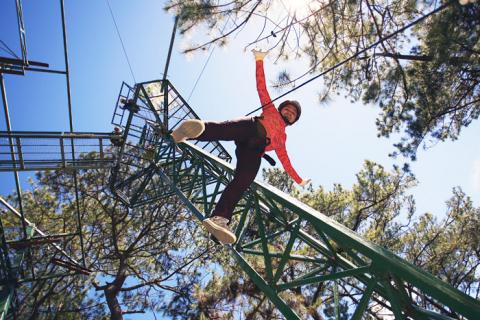 Tree Drop
Are you brave enough to experience the ultimate rappelling adventure down the side of a 60-foot tree? This is definitely the biggest Treetop free fall thrill!
PHP 150.00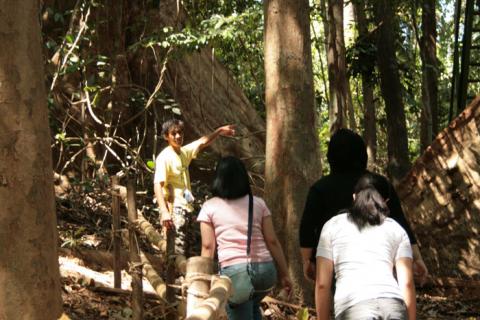 Trekking
The Treetop Adventure experience aims to promote a greater appreciation of nature in its rugged beauty, and native ecosystems. Learn how to make a bonfire or drink from water vines while taking a tour of Subic's remarkably diverse environment at the Treetop trekking trail.
PHP 100.00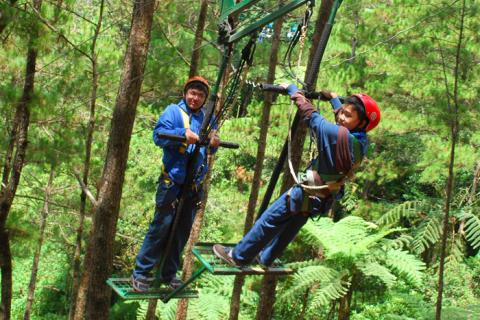 Silver Surfer
Surf into the wind with a fellow rider, and glide from one treetop to another, while seeing an unmatched view of the forest wilderness.
PHP 250.00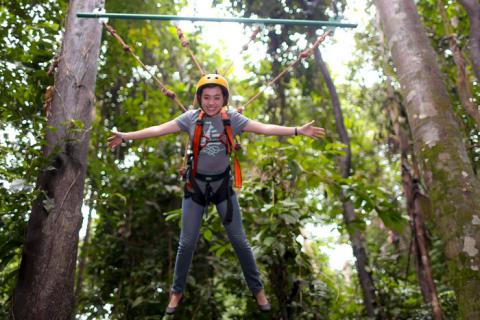 Parachute Fall
Descend minus the parachute from 75 feet high, and bob up and down the air in the ride of your life.(at Subic branch only)
PHP 250.00
About Tree Top Adventure
A park where the beauty of unspoiled forest presents itself as a perfect back drop for your holiday activity. Nature tripping from a breathtaking view- from 100 feet above the ground! With jungle trails compromised of platforms nestled on branch, suspension bridges, and world's first motorized canopy tour, what we offer is more than just the peak of excitement. Learn new things; with fresh eyes, we encourage you to explore. Find inner peace as you go through a natural sanctuary hidden by foliage. Or at the very least, conquer your fears of height. Tree Top Adventure offers each one a personal journey, with unforgettable memories as dense as the forest that you won't help but feel closer to the ones you take this most marvelous trip with.
Your safety is our top priority!
We have installed safety lines in all the Adventures and had our tour guides educated on Standard First Aid, Industrial Rope Access Work and Basic Rope Access Rescue.