Zoobic Safari
Things To Do :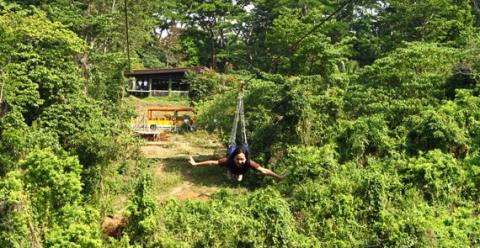 Sky Safari Zipline
Zip through the air, soar over trees and fly like superman in our SKY SAFARI adventure ride!
PHP 199.00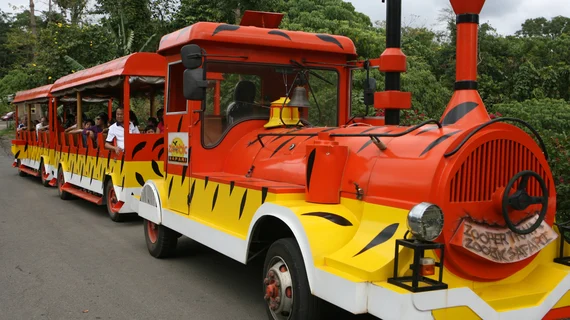 Zooper Train
Zooper Train rides are often offered as a fun and convenient way for visitors to explore the park and view the various animal exhibits. These train rides typically involve a small train-like vehicle or tram that takes passengers on a guided tour around the park, allowing them to see different animals and attractions along the way.
PHP 50.00 / person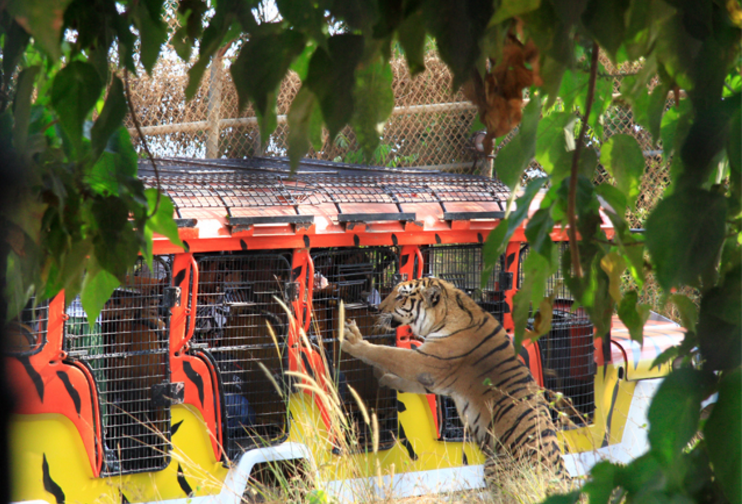 Tiger Safari Ride
The Tiger Safari Ride takes you on a guided tour through an enclosed area where tigers roam freely. As you venture into their territory, you can witness the tigers up close, observe their natural behaviors, and learn more about these incredible animals. It's an exhilarating experience to see these powerful creatures in action.
PHP 200.00 Chicken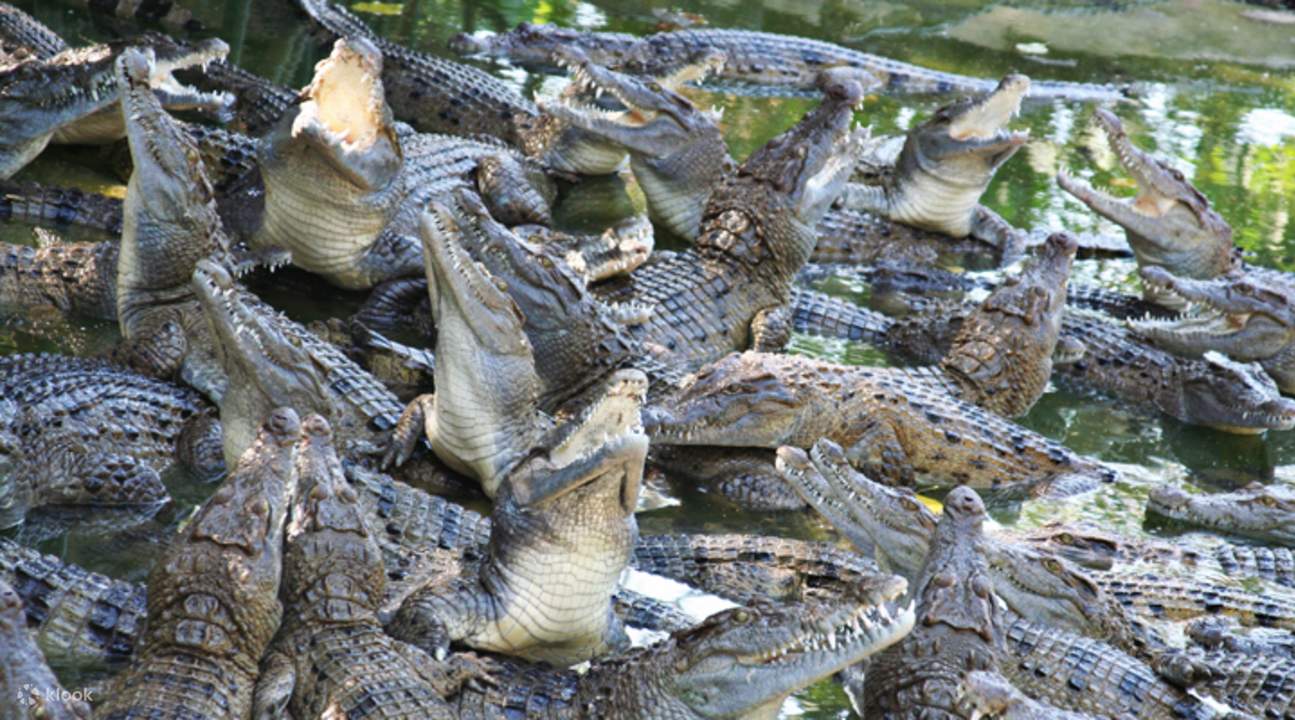 Croco Loco
During the Croco Loco encounter, visitors have the opportunity to get up close and personal with these fascinating reptiles. The exhibit may include a guided tour or presentation by knowledgeable staff members who provide information about crocodile biology, behavior, and conservation efforts.
PHP 50.00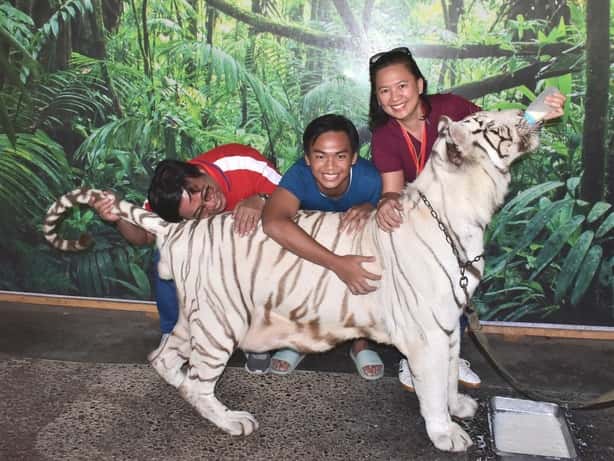 Photo with Tiger
Schedule: 9 am- 3:30 pm (excemption when the tigers are full or not in good condition P240 - good for two persons (4 x 6) P390 - good for 3-4 persons (6 x 9) P540 - maximum of 6 persons (A4)  
PHP 240.00 - 540.00
About Zoobic Safari
Zoobic Safari is one tourist attraction you will find at Subic Bay Freeport's Forest Adventure. Embracing a twenty five-hectare land, local and foreign guests can expect an astonishing sight of diverse exotic animals roaming and frolicking in their simulated natural habitat. It features a wide range of habitats present in the forest due to the terrain, presence of streams, and fringing grasslands. These represent the major habitats for varied exotic animals featured in Zoobic Safari Adventure Park.
Zoobic Safari is a 25-hecare amusement park presenting a once-ina-life-time experience for you and your family. Far from the conventional zoo, Zoobic gives you a chance to meet these wonderful animals up close and personal, promote awareness and concern for their species thru education/information given by our competent Tour Guides, a unique avenue to commune with nature and most of all, experience an adventure like no other here in the country: A close encounter with the biggest members of the cat family.

WATCH OUR ANIMAL SHOWS AND PARADE!
Saturdays, Sundays and Holidays : 10:30 AM, 1:30 PM and 3 PM
 
operating-hours
OPERATING HOURS
Open daily: 8:00 AM up to 4:00 PM
Tiger Photo Schedule: 09:00AM - 3:30PM
 

entrance-rate
Day Tour Entrance Rate
Php 545    -     Adult
Php 445    -     Kids 4 ft. and below
Free          -     Kids 3 ft. and below
Note:  Purchase tickets online to avail 10% discount
 

Inclusions
Zoobic Park
Rodent World
Serpentarium
Forbidden/Zoobic Cave
Tiger Safari Ride
Close Encounter
Savannah
Animal MuZOOeum
Aetas' Trail
Hip-Hop-Bay-a-Wak
Croco Loco
 
other-amenities
Other amenities to make your tour more exciting (optional)  

GirafZ Ride (Segway)
P199 / person

3D Movie (15 mins)
P69 / person